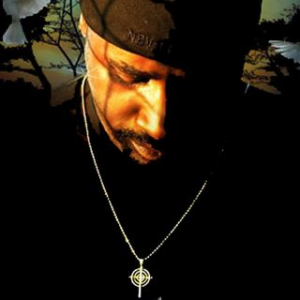 Minister Pato Banton aka "BrotherFriend" is a devoted Urantia Artisan and is also an internationally renowned Reggae Legend that has recorded and toured the world with Pater Gabriel, The English Beat, Stephen Marley, Steel Pulse, UB40 & STING! (to name just a few). Not only has Pato topped the reggae and commercial charts all over the world, he has also had 5 top 20 hits in the British Charts, with his biggest hit "Baby Come Back" (featuring Ali & Robin Campbel of UB40) staying at the No.1 position for 4 weeks in a row and selling over 30 million copies!   
Although his four-decade career has also earned him a Grammy Nomination and a place in the British Music Hall of Fame his journey has increasingly transcended the music business into arenas of youth outreach, teaching in schools, colleges & prisons, writing new curriculum for children with learning disabilities, Music Outreach Workshops around the world for "at risk" young people in disadvantaged communities and Global Spiritual Ministry. Pato also received the BBC Lifetime Achievement Award in recognition of his tireless community work and his successful efforts to help reduce gun crime in his hometown of Birmingham England. 
After finding The Urantia Book in 1987, Pato decided to devote his life to spreading Truth, Positivity and Love through his music. Eventually, Pato would become an Ordained Minister For Christ Michael so he could provide increasing levels of service to those who needed him. During this time Pato also received an Honorable Award from The Urantia Book Fellowship in the USA "For The Many Years Of Service To The Work Of The Urantia Book Revelation."
In early 2018, Pato & his wife Antoinette Rootsdawtah (who is also a minister and world renowned reggae keyboard player) were both presented with the prestigious "Unity Earth ~ Keepers Of The Flame Award" by Ben Bowler and later that year they were both appointed as "Goodwill Ambassadors of the Golden Rule" by Ambassador Mussie of the United Nations & United Religions Initiative ~ Africa. In 2019 their Spiritual Family won the "URI Hermes Award" for creative collaboration and communications with other Cooperation Circles around the world and shortly thereafter they were both invited to become official members of the Evolutionary Leaders Circle, a dynamic and visionary project of the Source of Synergy Foundation. 
Most recently Pato was invited to the Los Angeles City Council Chambers and presented with the "Caribbean Cultural Heritage Award"  in recognition of his ability to use music as a tool to engage diverse communities with a Message of Love! The State Of California Senate also awarded Pato with the "Las Rosas Honors"  in recognition of his contribution to the arts and culture of the Caribbean and Central American Communities, jointly creating a richer and more diverse culture in the City of Los Angeles and the State of California. 
Now based in Southern California, Pato continues to record and tour the world extensively, conveying a positive, fun & spiritual message, while simultaneously serving as a Teacher, Counselor, Mentor & "Minister of the verb" to his Fans, Friends & Spiritual Family." 
In a recent interview, Pato said, "I am so happy I found the Urantia book when I did. After studying and teaching it now for over thirty years, I am convinced with every fiber of my being that The Urantia Book is a gift from Celestial Beings to assist humanity in bridging the gap between evolutionary knowledge to Revelatory Truth. It has totally changed my life for the better in so many ways and has affected my musical creativity. It has also created within me a strong desire to serve all my brothers and sisters of every color, class, and creed. I now have a real purpose in life and I'm so happy to be a part of the OMG team to shed more light on the feminine aspects of Divinity and the New Revelations about Our Mother Spirit."