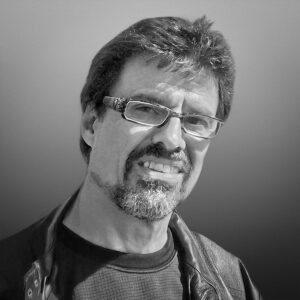 The Urantia Book came into my life in the mid-1970s, after exploring many other sources of spiritual insight. I met a colorful stranger who was hitchhiking throughout the US, showing The Urantia Book to everyone he met. He would typically stay for a few days with anyone who would offer him accommodations. I had the opportunity to meet him at a party while he was staying with my downstairs neighbors. With great enthusiasm, he was showing the book to everyone who was willing to take a look, explaining that it was life-changing and would "make good things happen." That turned out to be an understatement!

I was immediately taken by The Urantia Book after reading just the first few paragraphs of the Foreward. I was hungry for a better understanding of God, and the very first sentence addressed that need in a way that felt very personal and full of promise. The discovery of The Urantia Book and its extraordinary teachings was a major turning point in my life. It marked the beginning of a new and transforming growth in understanding of both myself and God. I began to realize that the true meaning and purpose of our existence is always revealed and fulfilled in partnership with God.

Over the years since then, I've been closely involved with the greater community of Urantia Book enthusiasts and have offered many workshops and presentations at annual conferences and other gatherings.  I'm currently a co-host on the Saturday morning Cosmic Citizen Blogtalk Radio broadcast and am working with Derek Samaras on the production of video podcasts for The Urantia Book Network (UBN) Youtube channel. To date, we have produced nearly 50 study podcasts that focus on various topics of interest from The Urantia Book and the life and teachings of Jesus.

I am also a digital artist and photographer, and have held teaching positions in the photography departments of both San Francisco Community College and the Academy of Art University in San Francisco. I've contributed regularly at Burning Man, offering talks and workshops on a variety of topics related to spiritual understanding and emerging human potentials. In 2018, for example, I spoke on the topic of new technologies and how they offer new metaphors and concept models that help us to better understand the amazing human organism we've been given, with our "wireless" capacity for connectivity to mind, spirit, and consciousness.

One of the most valuable revelations that we discover in The Urantia Book is its teachings about the complemental nature of our deity parents — that we are loved by both a father God and a mother God. In The Urantia Book, we finally have an understanding that honors and balances the creative importance of both mother and father. And we can see how this master pattern of complemental synergy functions on all levels of reality, from the human to the divine.